Member Referral Reward

New Member NT$50 gift voucherRecommender NT$100 gift voucher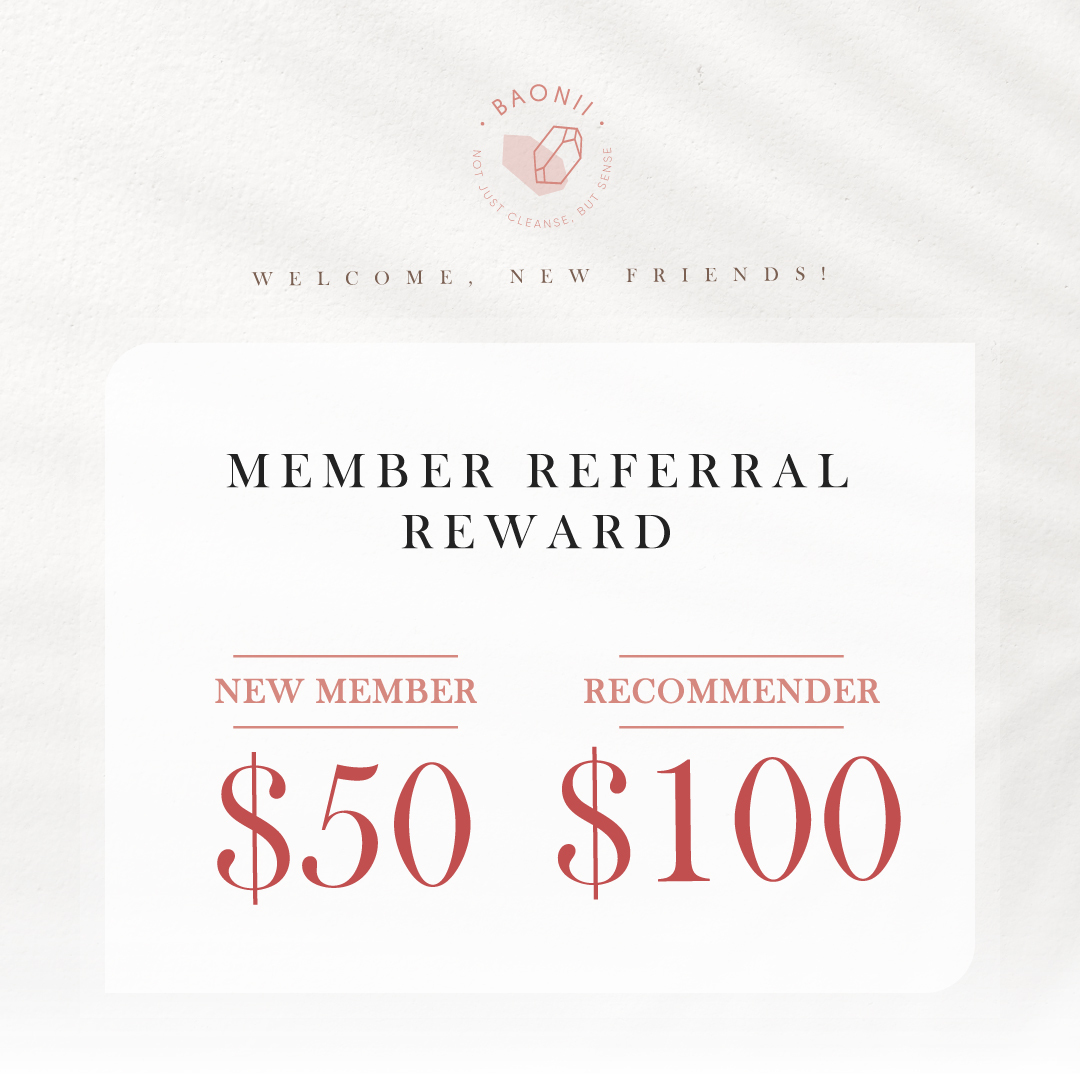 【How do I get my gift voucher?】
.The Recommender.
Recommend link to a friend→Friend register new member + complete the order→Get NT$100 gift voucher
.The New member.
Register member successfully through referral link → get NT$50 gift voucher

【How do I get the recommended links?】
Step 1
Login to "My Account"
Step 2
Click on "Personal Information" and find the "Member Referral Offer" section.
Step 3
Click "Copy Link" to share with friends, after the friends successfully registered and completed the first order
(payment completed and received the products), 

The recommender will get NT$100 gift voucher
(valid for 30 days).


【How do I get my new member gift voucher?】
Step 1
Click the Member Referral link to go to the store home page.
Step 2
Click "Register Now" and you will get NT$50 gift voucher after successful registration.